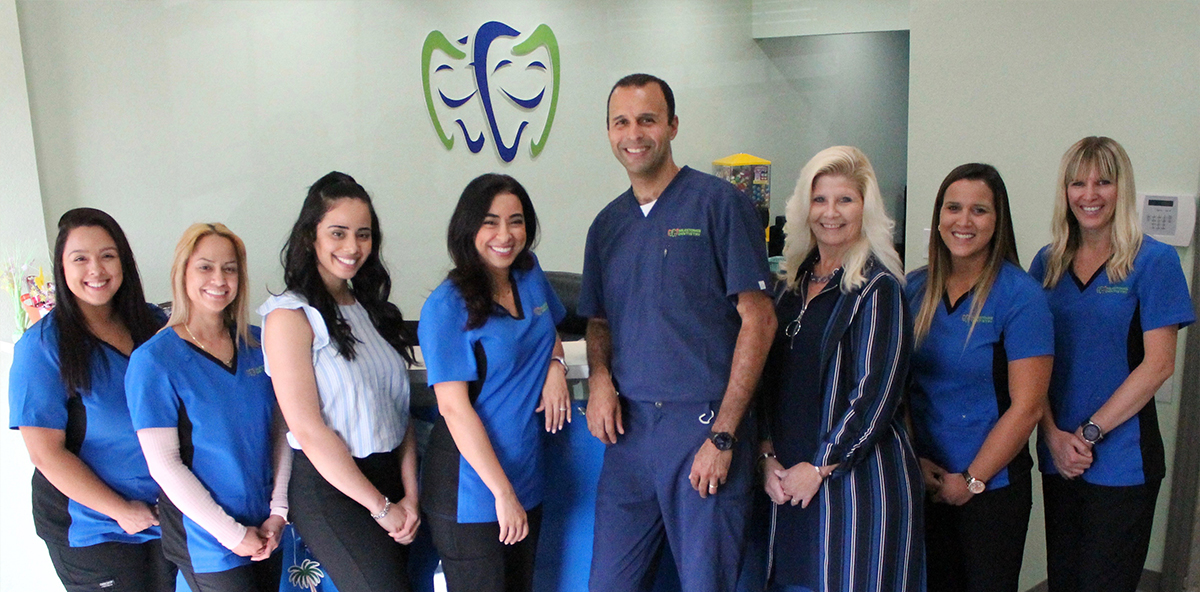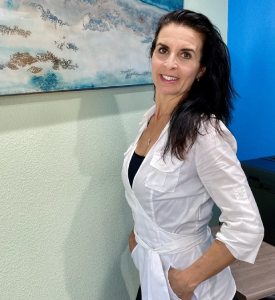 Emily - Office Manager
Emily has been in the dental profession for over 25 years. She enjoys all aspects of dentistry especially helping patients get their smile back.
She joined the Milestones Family in the Fall of 2020 following the challenges that Covid-19 brought to the community.
Over the years she was involved with the establishment and growth of multiple successful local dental practices. This experience has provided her with the knowledge and skills necessary to lead growing dental practices such as Milestones Children and Family Dentistry. She enjoys health and fitness, and all outdoor activities.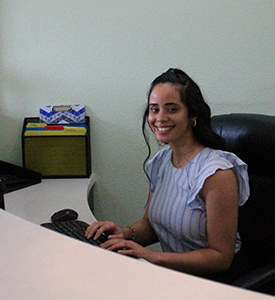 Anabel - Front Desk
Anabel is one of our fabulous team members at Milestones. She will be the first one to greet you when you walk in. You can find her at the front desk checking in patients and helping with insurance, or in the back assisting the doctors and patients. She has been a part of the family since January 2019 and has been an assistant for 5 years. She enjoys working with children and helping others. During her off time, you can find her sewing, reading, or relaxing at the beach.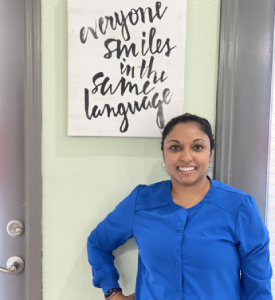 Maneka - Hygienist
My name is Maneka and I graduated from HCC's dental hygiene program in 2006. I went on to earn my bachelor's degree at UCF.  I love being a hygienist and treat everyone like family. I grew up in the Lutz/Tampa area so it is a no brainer to raise my family here. I am married with 2 beautiful daughters. We enjoy traveling and hanging out with family and friends.  My motto is work hard so you can play harder!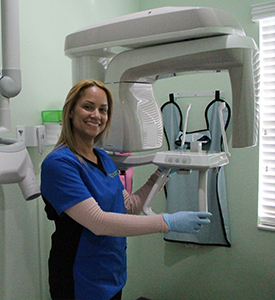 Coral - Dental Assistant
Coral is our Super Star Dental Assistant with 10 years of chairside dental experience! She moved to Tampa Bay almost 15 years ago from Puerto Rico. She loves helping people feel good about their smile. When she is not busy with patients she enjoys baking, reading, and spending time playing outside with her children.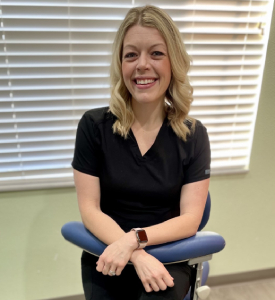 Ashley - Dental Assistant
My name is Ashley. I have been a dental assistant for over 10 years. I have worked general dentistry mostly, but my favorite is oral surgery and I'm beginning to fall in love pediatrics! I've lived in Florida all my life, born and raised. Before dental school I served in the US Army Reserve as a Supply Specialist. I am currently the worship leader at my church and love the Lord with all my heart. I'm married to my best friend. We have four children, and they light up my life. I enjoy serving side- by-side with my husband in our church, working out, everything Disney, and special quality time with loved ones.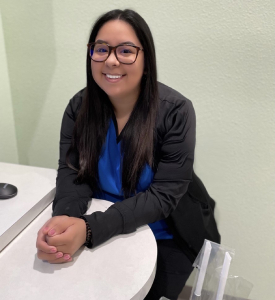 Viviana - Dental Assistant
My name is Viviana, but for short every one calls me Vivi. I was born and raised in Tampa, Florida, and have been dental assisting since 2014. I recently obtained my bachelor's degree in Biomedical Science at the University of South Florida, GO BULLS!, and will be returning for my Master's in Health Science. When I am not working or in school, I enjoy fishing, reading, and spending time with friends and family.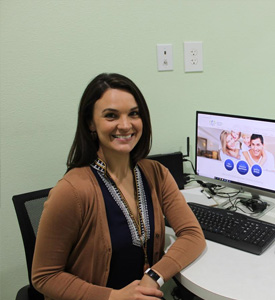 Maggie - Patient Care Coordinator
Maggie joined the Milestones Family in 2019. She has a passion for dentistry and patient care. She specializes in insurance and treatment planning. As an experienced dental assistant, you can catch her also in action as a chairside assistant. With her experience she is able to help explain to patients their treatment and how to maximize their benefits. Her hobbies include playing and hiking outside with her children, teaching toddlers in Sunday school with her husband, cooking, jogging and traveling with her family.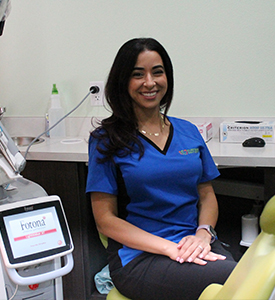 Jennifer Naoom - DMD
Dr. Jennifer Naoom is a board certified Diplomate of the American Board of Pediatric Dentistry with over 10 years of experience. After graduating from the University of Pennsylvania School of Dental Medicine, she continued her education specializing in pediatric dentistry from Columbia University.
As a mother of two, she understands the needs of children and can relate to the concerns of parents.
"Dr. Jenny" invites you to come experience state of the art dental care in a compassionate and fun environment!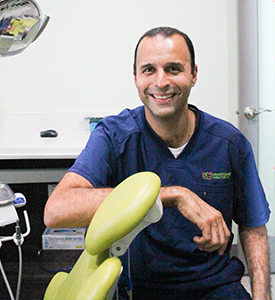 Faddy Makaryus - DMD
Dr. Makaryus, with over a decade of experience has earned his dental degree from University of Pennsylvania. He then completed a general practice residency at Newark Beth Israel Medical Center in Newark, New Jersey. Pursuing his passion in implant dentistry, he completed a two-year implant course at New York University, which granted him a fellowship in the International Congress of Oral Implantology. Dr. Makaryus is also a member of the American Dental Association, Florida Dental Association and Academy of General Dentistry. Dr. Makaryus has years of experience in cosmetic, implant and general dentistry and now adding laser dentistry to his daily practice offers the best of technology to his patients.
In his free time, he enjoys spending time with his wife and daughters. He is actively involved in his community and maintains a healthy lifestyle playing soccer.